Triple Your Customers Podcast
Triple Your Customers Podcast
Triple Your Customers Episode 4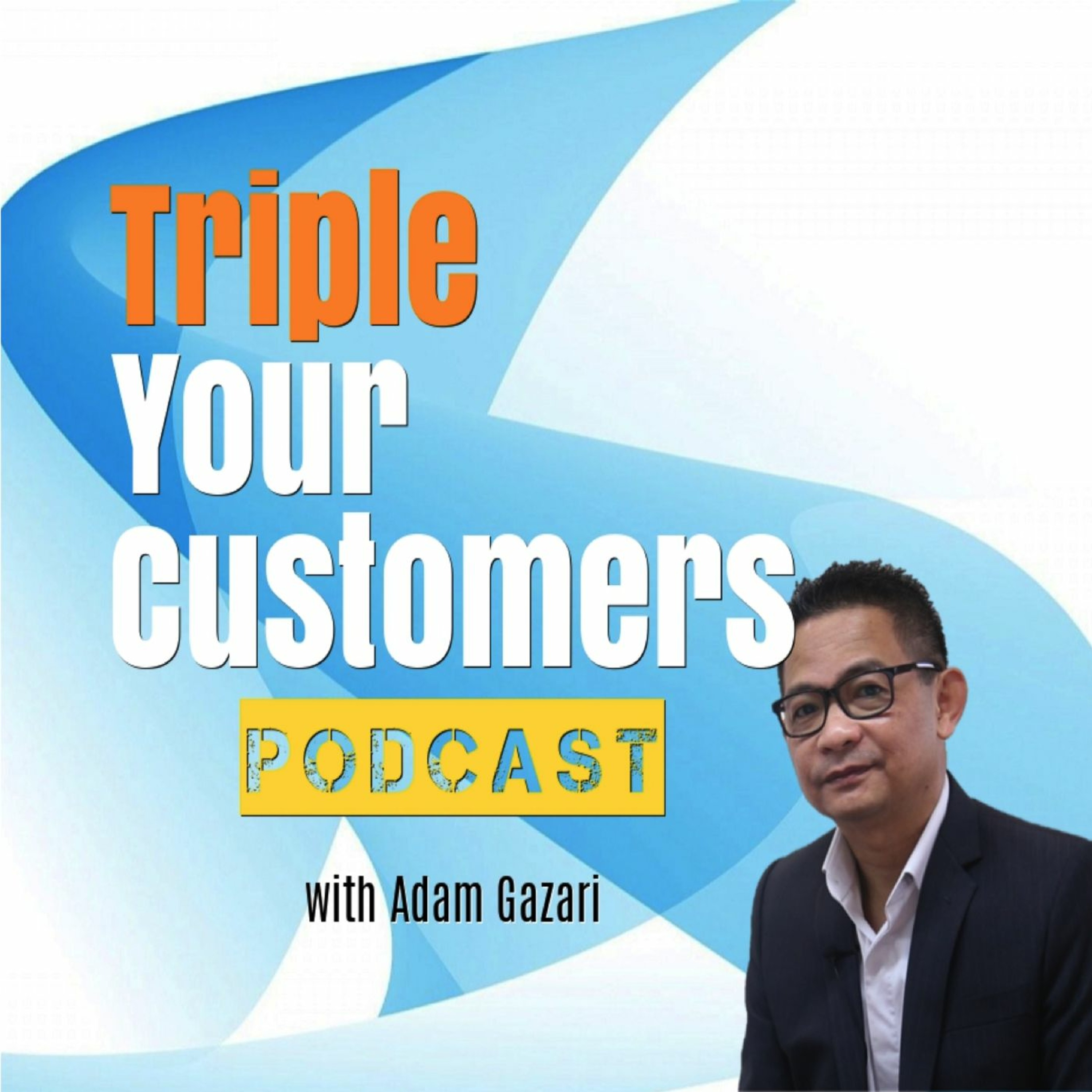 Details
For any business that provides a product or service to customers, the act of finding, targeting and obtaining new customers is always going to be among its top priorities.
But what many businesses tend to forget is that once a customer makes the first purchase, there is much more to be done in the customer relationship. Smart businesses know that the first purchase is really just the beginning, and that the real business value lies in retaining that customer.
The people that have already bought from you are super-special, I mean really special when you think about it. They paid you money, they bought into what you said and now have a unique perspective of what it is like to journey from finding you, to evaluating you against the competition, then deciding to purchase and then what? You thank them if, they're lucky, reward them somehow, just re-sell to them or simply ignore them?
As you acquire more customers, managing and sustaining your relationships becomes a larger task. By creating online community for your existing customers, the portal enables you to manage customer relationships in a more scalable way, even as you get more customers. With the rise of social media, connecting with your clients through these mediums makes sense.
Social media is changing the playing field by providing a venue for the one-to-one connections that create unbreakable bonds. You have to get active on social media in your niche. Sharing the content of others. Sharing your content. Answering questions. Asking questions. Connecting with relevant people. Listening. It isn't rocket science, it is human. Your community is made up humans, your existing customers who already trusted you enough to spend their money. The more one-on-one connections you make and offer value to, the better off you will be.
This episode of Podcast will shed the light as to how you can use social media to delight your existing customers.
If you find Triple Your Customers Podcast is of great value to you or to someone who owns a business, please subscribe.