2 Dope Queens
Best of: That Time John Stewart Showed Up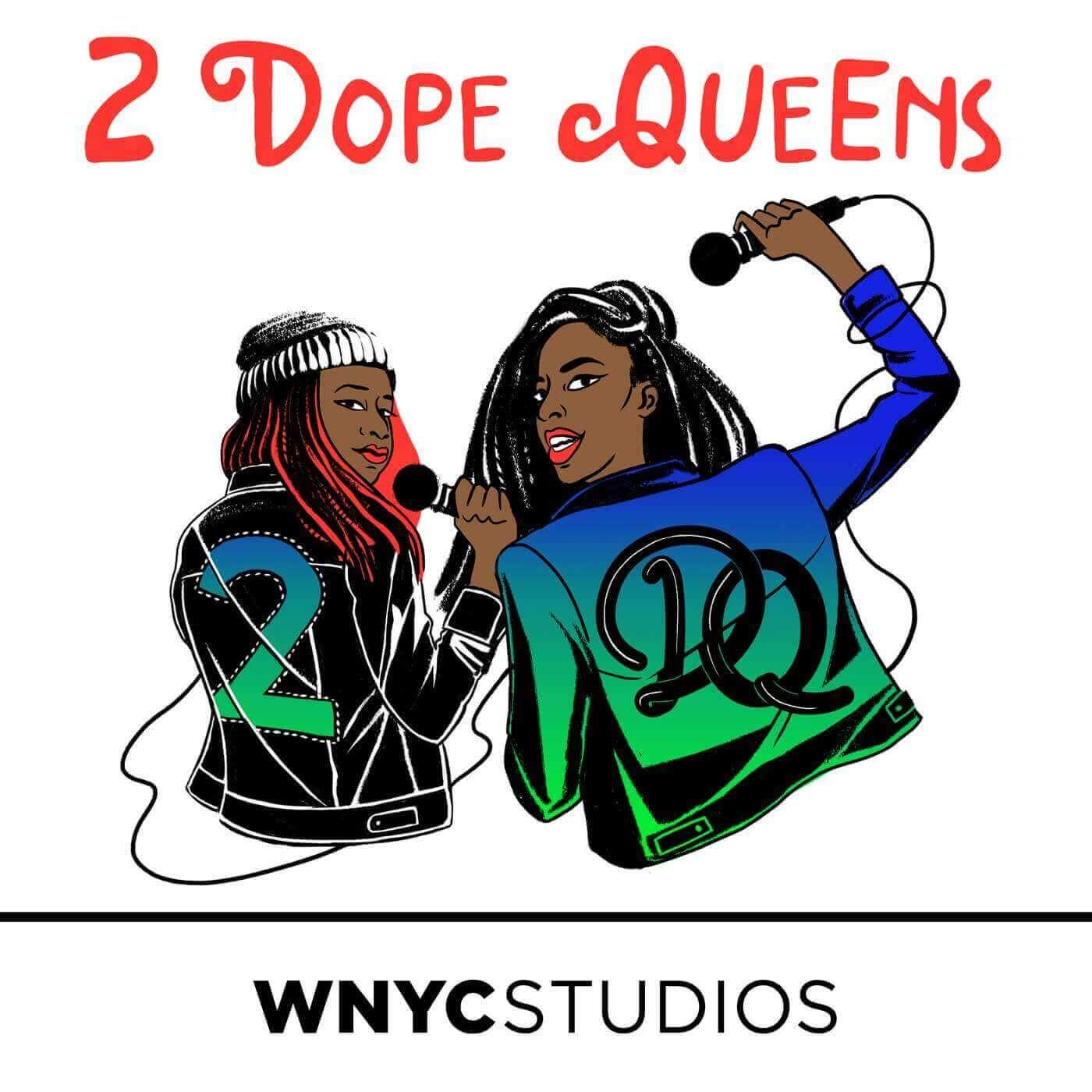 Details
We're popping off to celebrate the latest 2 Dope Queens HBO Specials by revisiting our favorite episodes of all time. This show was an instant classic when Jon Stewart stopped by to celebrate Jessica's birthday. Plus, Eric Andre (The Eric Andre Show) channeled Macy Gray, and Jessi Klein (Inside Amy Schumer) got revenge on her garbage pile of exes.
Stay tuned for some brand new comedy shows coming soon from WNYC Studios, including an all new season of Sooo Many White Guys dropping March 19. Dreams do come true.
Featured Comedians:
Eric Andre (@ericandre)
Jon Stewart
Jessi Klein (@jessirklein)
---
Support our work. Become a 2 Dope Queens member today at 2dopequeens.org/donate.
---    
About the podcast: 
Join the 2 Dope Queens, Phoebe Robinson and Jessica Williams, along with their favorite comedians, for stories about sex, romance, race, hair journeys, living in New York and Billy Joel. Plus a whole bunch of other s**t. 
Produced by WNYC Studios www.wnycstudios.org
---
Follow 2 Dope Queens on Twitter: @2DopeQueens 
Follow 2 Dope Queens on Instagram: @2DopeQueens 
Like 2 Dope Queens on Facebook: www.facebook.com/2DopeQueens