8 episodes, 7 hours 28 mins
---
Jerry Seinfeld (Rerun)
Haven't bothered to check out the Good One back catalogue yet? Well, don't worry. We're digging out the classics to bring to you while you wait for our next season. In this proto-episode of Good One, hear the interview with Jerry Seinfeld that inspired this whole show. Recorded live at Vulturefest in 2015, Jesse was given the opportunity to interview Jerry in front of a live audience. The conversation is based around a clip from Jerry's series Comedians in Cars Getting Coffee (now on Netflix), but quickly branches out to include Jerry's history with his Seinfeld costars, his past and present material, and even the his feelings on filming a new special--something that wouldn't happen until two years later in 2017. Also included: Jerry really, really doesn't want to use a mic for Q&A. Follow Jerry on Twitter. This episode originally aired on May 14, 2017.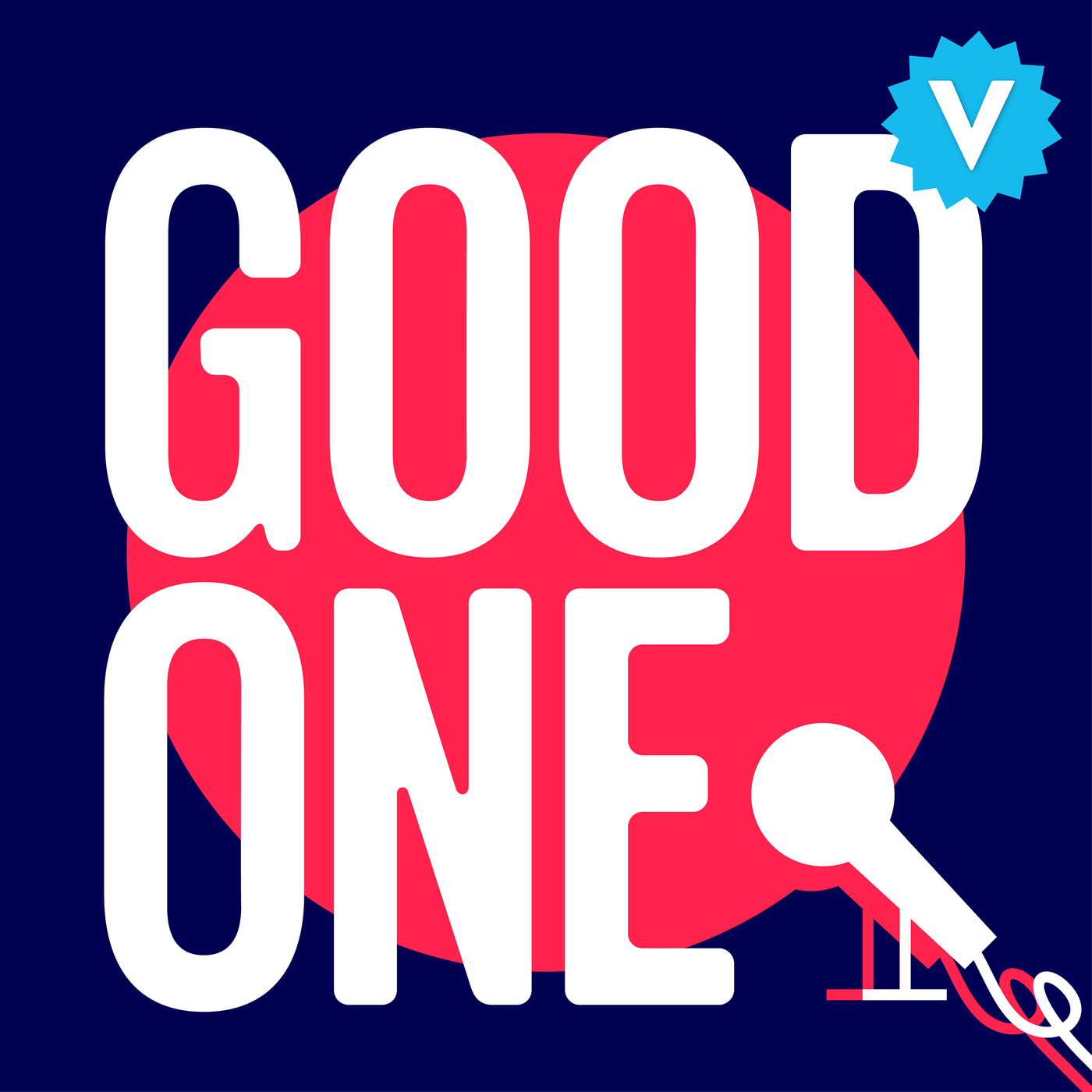 Stand-up Comedy w/ Ali Kolbert - Ep. 91
We invited the HILARIOUSAli Kolbert (The Tonight Show Starring Jimmy Fallon) to come and dyke out about stand-up comedy, but it quickly turned into a roast. Carolyn gives a quick recap of her trip to Peru, or at least her understanding of it. Then, Ali calls out Sarah's most problematic behavior: refusing to watch queer tv. So instead we talk about Big Little Lies, one of our favorite straight-people topics. Eventually we get to talking about being a queer stand-up comic, including performing in queer spaces and talking about our sexuality to straight audiences. We only scratch the surface, but hopefully it's enough to give you an idea of what it's like out there for queer women in comedy. Maybe we could have covered more, but Ali and Sarah were having too much fun with the sadder details of Carolyn's past relationships. -Come see past and future guests tell jokes on July 29 at Stonewall. Get tickets here. -Get extra episodes by joining outPatreon community. -For related content...
61 MIN·10 months ago
Share 
Bill Hader
Actor and comedian Bill Hader feels great about being Conan O'Brien's friend. Bill and Conan sit down to chat about their fondness for antiquated terms, the importance of relaxation, crime show narrators, and competing with YouTube. Plus, Conan issues a State of the Podcast address. Got a question for Conan? Call our voicemail: (323) 451-2821. This episode is sponsored by The Great Courses Plus (www.thegreatcoursesplus.com/CONAN), Bombas (www.bombas.com/CONAN), Robinhood (www.CONAN.Robinhood.com), State Farm (1-800-STATE-FARM), and Hair Club (www.hairclub.com/CONAN).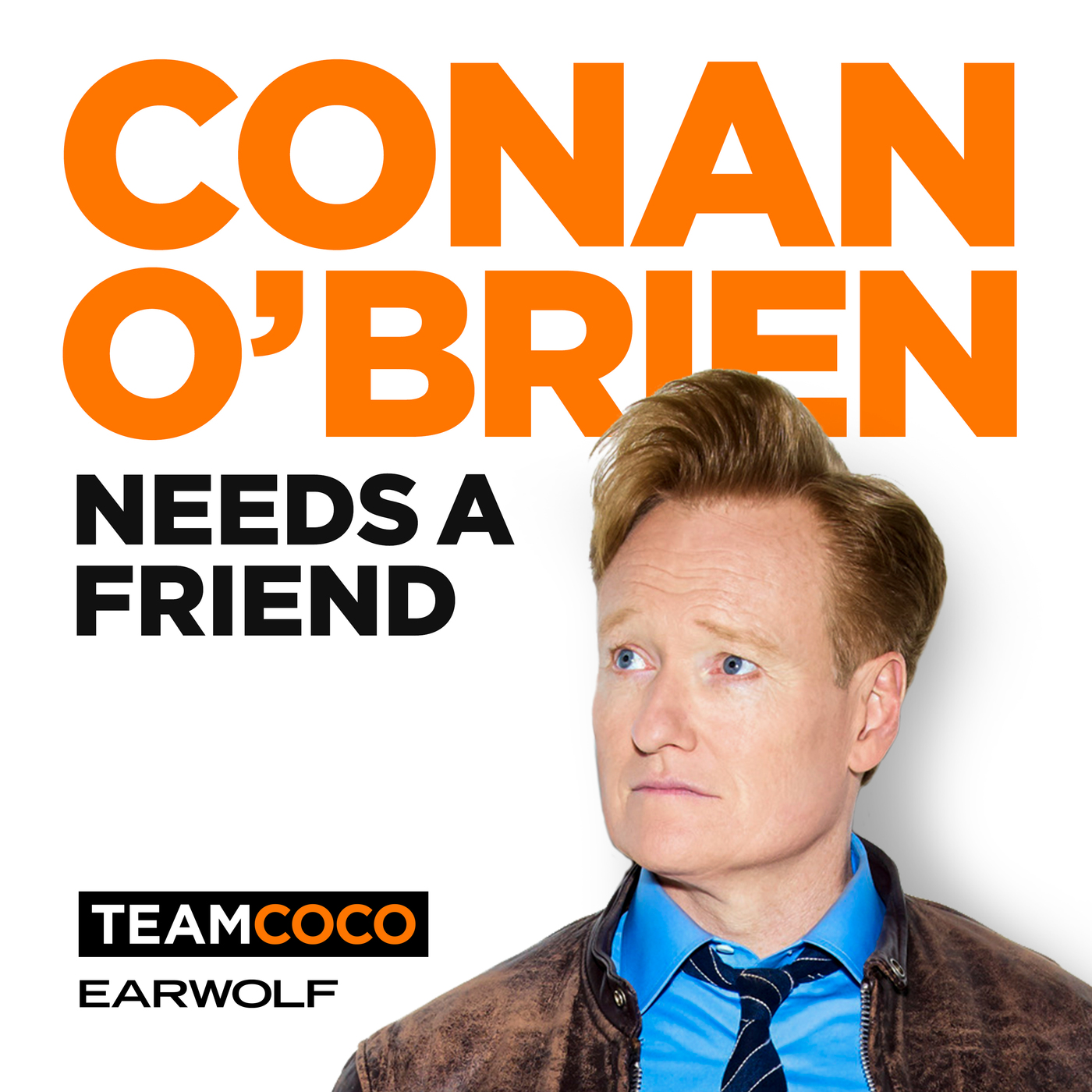 Good Talk with Anthony Jeselnik: Kumail Nanjiani
Kumail Nanjiani chats about the differences between acting and stand-up, gets quizzed on lines from his movies and offers insight into a pivotal scene from "The Big Sick." Watch the full Kumail Nanjiani episode on the Comedy Central app and on cc.com. Learn more about your ad choices. Visit megaphone.fm/adchoices
Living in a Van Down by the River with Michael Peña
Michael Peña joins Bob, Lauren, and Timmy to discuss his incredible acting career, auditioning, and golf with Bob
55- Body Count & The Social Vulture
The girls discuss past sexual partners, how many is too many, and everythingyou've ever wondered about body count- including the EXACT number girls should tell their man. Also, they dive into the taboo topic of bad personal hygiene for women… men have been complaining about the taste/smell of their girl's clam (worst nightmare), but don't worry we have a solution! Last but not least, bringing you the social vulture. Everyone has encountered this wretched species. Tune in to find out more!
"Thick Joy!" (w/ Ilana Glazer)
This week Ilana Glazer joins Matt and Bowen to discuss Tayla Swiff's new album, Long Island as the prototypical suburb, entering the Dunstaissance, when Ilana met RuPaul, her sisterhood with Abbi Jacobson, and Susie Essman as her comedy mother. MERCH! MERCH! GET YOUR LAS CULTURISTAS MERCH! https://www.teepublic.com/stores/las-culturistas CONNECT W/ LAS CULTURISTAS ON FACEBOOK & TWITTER for the best in "I Don't Think So, Honey" action, updates on live shows, conversations with the Las Culturistas community, and behind-the scenes photos/videos: www.facebook.com/lasculturistas twitter.com/lasculturistas LAS CULTURISTAS IS A FOREVER DOG PODCAST. LAS CULTURISTAS IS PRODUCED BY EMMA FOLEY. http://foreverdogproductions.com/fdpn/podcasts/las-culturistas Learn more about your ad-choices at https://news.iheart.com/podcast-advertisers
105 MIN·9 months ago
Share 
A Christmas Trot
Chuck learns lessons from ghosts after falling asleep on bad milk. Starring, in order of appearance: Chuck Tingle as Chuck Tingle Jeffrey Cranor as Son Jon Cecil Baldwin as Truckman Becky Lovell as Sweet Barbara Meg Bashwiner as Chuck's Mom Hal Lublin as Chuck's Dad Chuck Tingle as Reverse Twin Jacquelyn Landgraf as Chloe Joseph Fink as Ted Cobbler Written by Chuck Tingle. A Night Vale Presents production. Editor: Grant Stewart Composer and Sound Designer: Vincent Cacchione Producer: Christy Gressman Assistant Producer: Adam Cecil Theme Song: "Proving Love Is Real" by Caged Animals Logo: Chuck Tingle Very special thanks to Joseph Fink http://poundedinthebuttbymyownpodcast.com
Create your own playlist on Himalaya