Work Smart Live Smart with Beverly Beuermann-King
Work Smart Live Smart with Beverly Beuermann-King
EP 653– Kissing For Happiness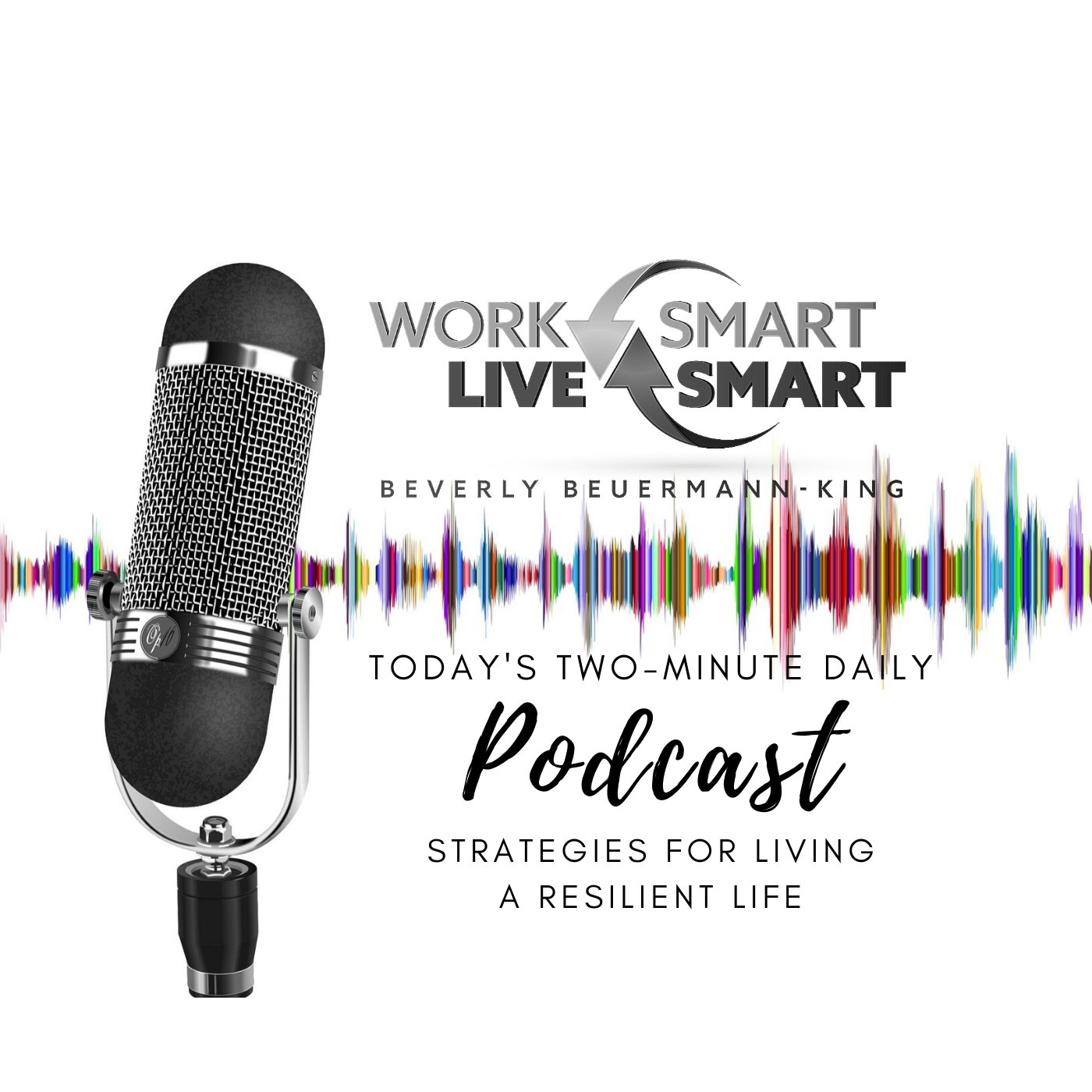 Details
Pucker up. Today is a lip-smacking day.
Is your technique more washing machine, cannibal, puppy, or prude?
Did you know that locking lips, increases your heart rate and causes your pupils to dilate? It also releases endorphins causing the feeling of happiness.
A kiss is a perfect way to tell someone you love them, to connect with that special someone and a perfect way to take your relationship to the next level.
So Here are today's Hot Tips For Building Resiliency and Celebrating International Kissing Day:
Did you know that:
In Italy and Greece friends, commonly kiss each other on the lips when greeting each other, whereas in France one air kiss on each cheek is a customary greeting.
In Vietnam, China and Japan kissing between spouses is only done in private. While people from the Netherlands opt for 3 kisses as a form of greeting.
In one survey, 23% said that their kissing skills were amazing, while 2% said that they were horrible at it.
They also reported that the worst attributes of a bad kisser were bad breath, too much tongue, teeth gnashing, not enough tongue and no eye contact.
Funny enough, 11% of people said that there were grossed out by their parents kissing in front of them.
The act of kissing has many meanings and takes many forms. No matter which type of kiss you prefer, International Kissing Day is the perfect time to celebrate this powerful gesture. And if you don't have anyone that you can pucker up with, you can always celebrate the day with a yummy Hershey's Kiss.
Remember, If you like today's wellness tips, let me know. You can leave me a review on amazon or through your #alexa app.
Looking for more ways to build your resiliency? Take my free on-line resiliency test at worksmartlivesmart.com under the resources and courses tab.