Work Smart Live Smart with Beverly Beuermann-King
Work Smart Live Smart with Beverly Beuermann-King
EP 657 – Life Balance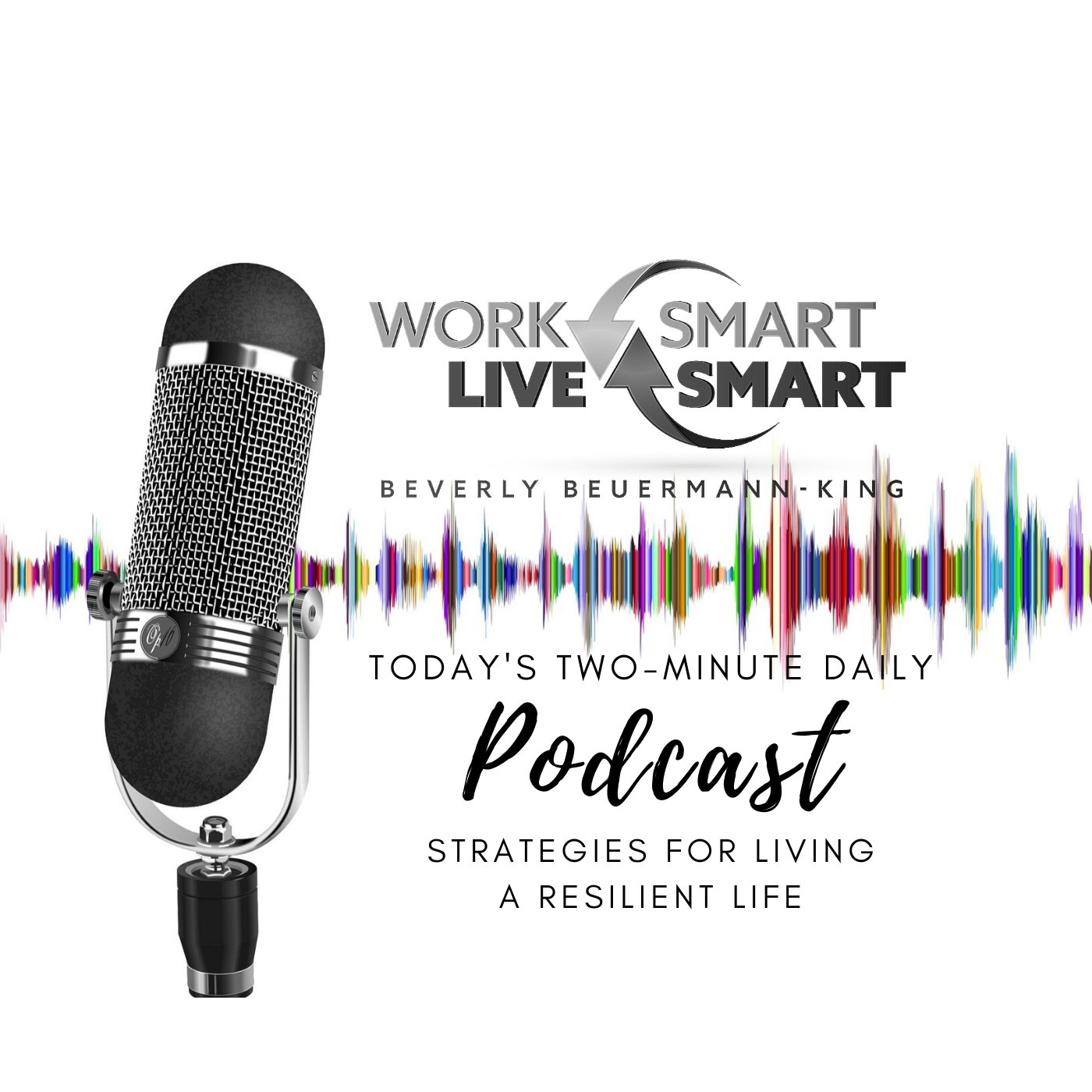 Details
It is a gorgeous July morning. I have finished watering my newly planted grass seed and now it is time to focus on my business. I am finally feeling like my life is in balance.
This was a reflection on life that I had several years ago.  It didn't mean that my life wasn't chaotic, but I was feeling satisfied with the time and energy that I was spending on the various aspects of my life.
Sometimes my 'balance' lasts for a long time, other times, that balance is fleeting. Balance to me, does not mean equal. Balance means satisfaction.
So Here are today's Hot Tips For Building Resiliency and Celebrating Life Balance Month:
My First Strategy is the belief that I have a purpose in this world and that this world has a purpose.
Second, is being comfortable with who I am. I am not superhuman. I try my best to take care of myself. My family and my business need me to function.
Third, I enjoy the little things and look for the awesome.  In my reflection above, my day started outside, watering and weeding. For me, this is nature at its most glorious and it helps to ground and center me.
Each day I experience different challenges, but these beliefs keep me satisfied with where I am going. How do you create more satisfaction and balance in your life?
If you like today's wellness tips, let me know. You can leave me a review on amazon or through your #alexa app.
Looking for more ways to build your resiliency? Take my free on-line resiliency test at worksmartlivesmart.com under the resources and courses tab.