Feedback with EarBuds
36: "Amplifying Black Voices" Week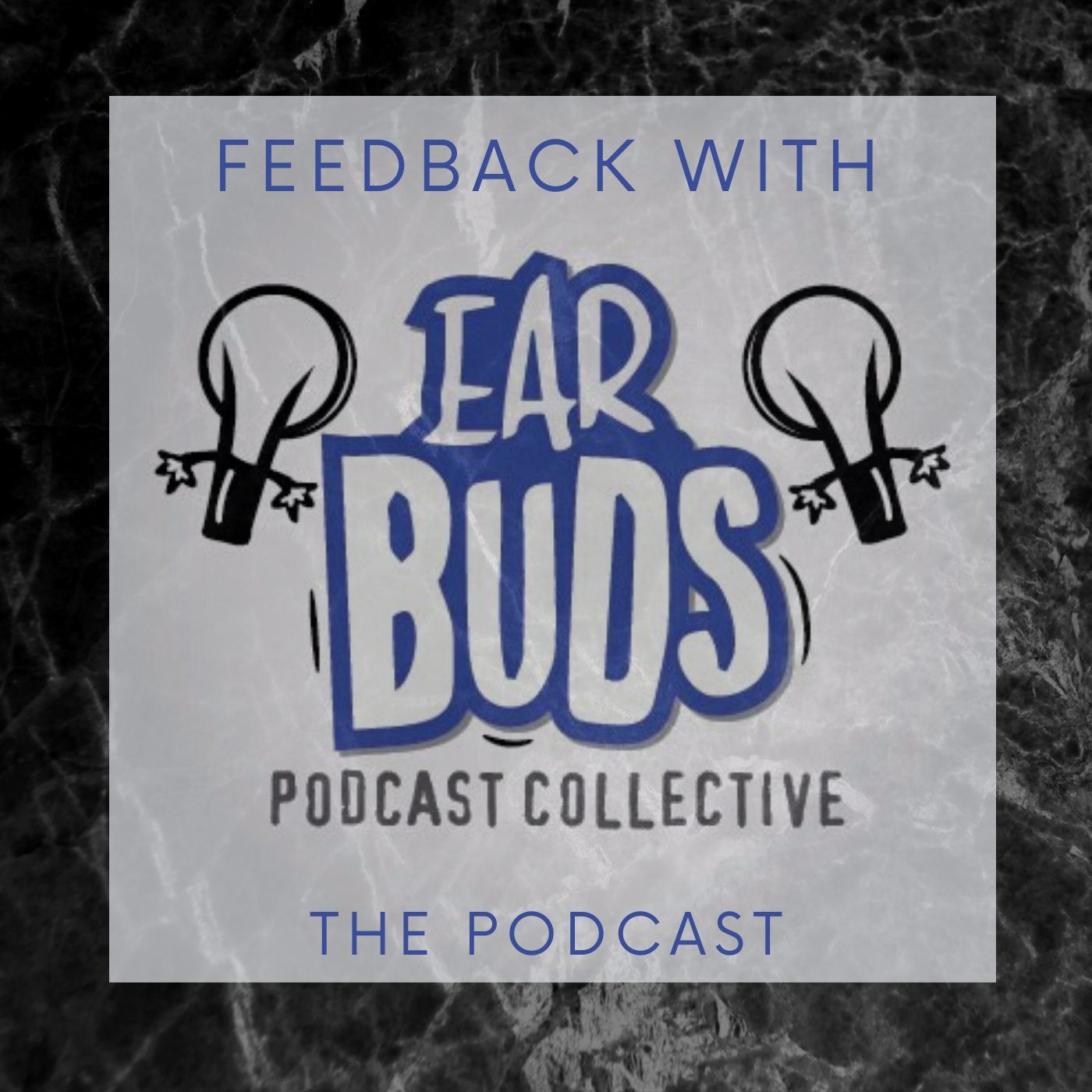 Details
First and foremost, Black lives matter.

This has always been the case but it took us until now to post it here and we will do better. At Earbuds we work hard to ensure that our newsletter is filled with podcast recommendations that include episodes produced and hosted by women and POC. The newsletter is curated by a different person each week, who sends us their theme and 5 podcast episode links. If we find that the list contains all white men, we reply asking for a more diverse selection. Sometimes, we fall short. Sometimes curators don't reply and we give up. We won't do that anymore. We're holding ourselves accountable and you can, too.

As a white woman, I am reading, listening, and donating to funds and organizations that center and support black lives and work to fight racism. And I'm learning a lot. I will continue to do so. It's on all of us to see to it that real change comes from this movement.

-Arielle Nissenblatt

Welcome to episode 36. It covers the week of June 8 - 12, 2020.

This week's theme is: *Amplifying Black Voices.*

More on this podcast:
Each week on this podcast, we'll share the information that's within the newsletter put out by EarBuds Podcast Collective. EBPC is a listening movement. We send a weekly email with a theme and 5 podcast episodes on that theme, and each week is curated by a different person. Anyone can curate a list -- just reach out!

We partner with Inside Podcasting to bring you the week's top podcast news stories. Written by Skye Pillsbury, Inside Podcasting is a thrice weekly email newsletter that covers the podcast world.

In honor of George Floyd, and the countless other Black men and women who've been killed by police brutality and in police custody, here are this week's podcast episodes on the theme of "Amplifying Black Voices.*

Scam Goddess

The Welfare Queen (w/ Ayo Edebiri)
72 minutes

This is one of the funniest podcasts out there. In each episode, Laci Moseley, AKA, Scam Goddess has a comedian guest on the show to go through the scam of the week. They share their thoughts and jokes. This guest on this episode is Ayo Edebiri, an LA-based comedian.

The Only One in the Room

Damona Hoffman Is The Only One Who Thought She Was Undatable
61 minutes

Host Laura Cathcart Robbins is a writer who went to a writer's conference a few years back and discovered that out of 600 attendees, she was the only Black woman. Her podcast discusses peoples' "only one" stories. In this episode, she interviews Damona Hoffman, a dating coach and relationship expert.


Code Switch

A Decade Of Watching Black People Die
23 minutes

Code Switch is always brilliant. This episode, though, is required listening for all white folks.



It's Been a Minute with Sam Sanders

Interview: Yvonne Orji on 'Insecure'
27 minutes

Sam Sanders is my favorite podcast interviewer. This is a twice-weekly show. On Tuesdays, Sam interviews an author, artist, or anyone who's got something interesting going on. On Fridays, he hosts a roundtable discussion featuring newsfolk, as they discuss current events. In this episode, Sam interviews Yvonne Orji, who plays Molly on Insecure.

1619

THE ENTIRE SERIES

1619 is an incredibly powerful series produced by Nikole Hannah-Jones of the New York Times. Here's the description: In August of 1619, a ship carrying more than 20 enslaved Africans arrived in the English colony of Virginia. America was not yet America, but this was the moment it began. No aspect of the country that would be formed here has been untouched by the 250 years of slavery that followed.


More podcast recommendations amplifying Black voices:
- Bello Collective
- Ebony
- BET
-...