Feedback with EarBuds
43: "Asian Americans in Pop Culture" Week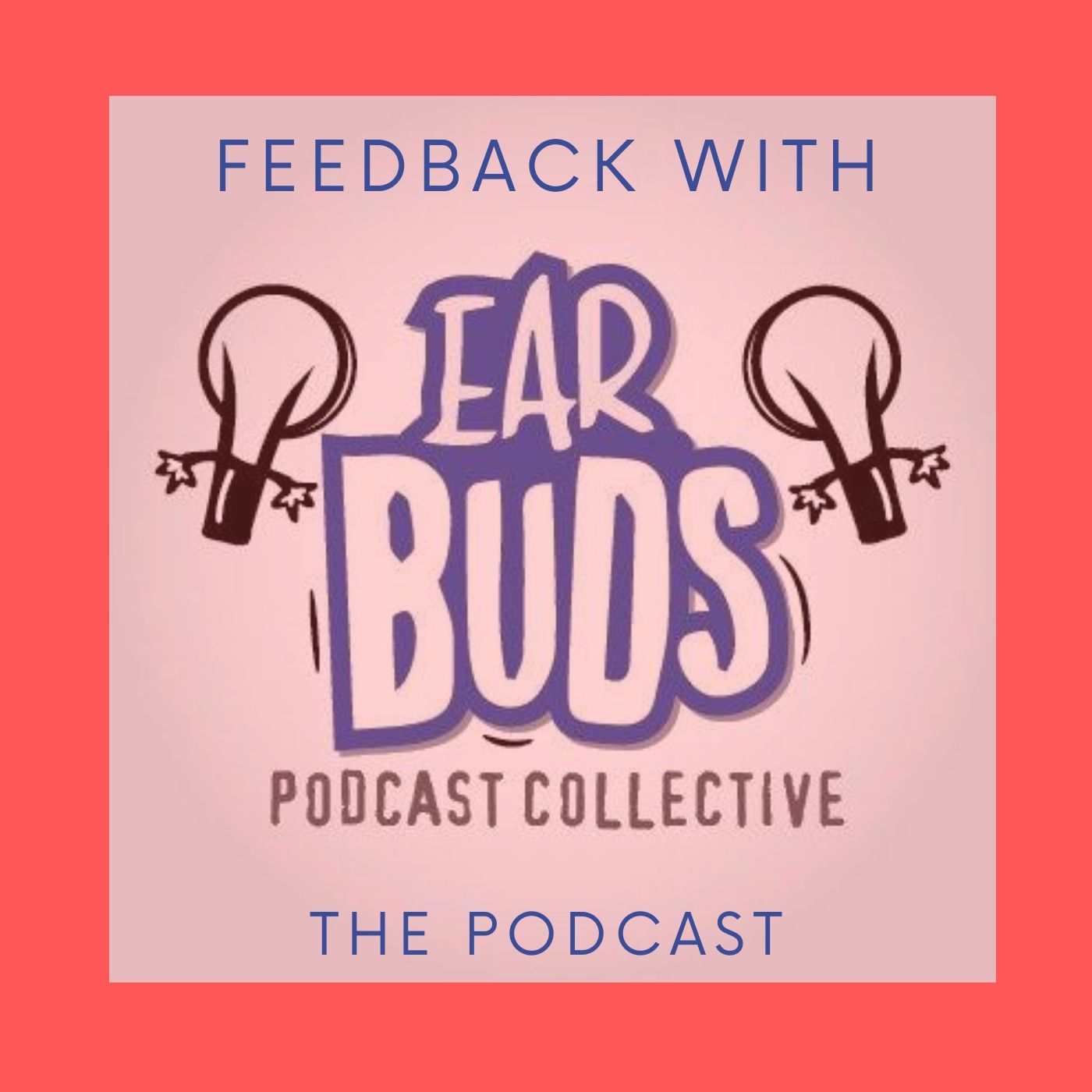 Details
Black lives matter and we will continue to amplify BIPOC (Black, indigenous, people of color) voices in podcasting.

Welcome to episode 43. It covers the week of July 27 - 31.

This week's theme is: *Asian Americans in Pop Culture.* The curator is Tung Nguyen.


More on this podcast:
Each week on this podcast, we'll share the information that's within the newsletter put out by EarBuds Podcast Collective. EBPC is a listening movement. We send a weekly email with a theme and 5 podcast episodes on that theme, and each week is curated by a different person. Anyone can curate a list -- just reach out!


Here are the episodes chosen by Tung this week:

Worksleeve
Steal the Skill with Anh Nguyen (Owner of Denver Poke Company)
28 minutes
Here's the description: My next guest is an experienced sushi chef with over 15 years of training under many Japanese experts. As a young infant, Anh Nguyen and his family left Vietnam and traveled to America by boat in the early 1980s. Today, Anh is the owner of Denver Poke Company and in this episode, I join him in his kitchen while he completes his morning prep before opening his restaurant for the day.

Tiger Belly
Craig Ferguson, Nothing Changes If Nothing Changes
94 minutes
Here's the description: Bobo gets a gift. Craig is Hollywood's highest paid actor per word. We talk Lithuania disease, Desmond Tutu, Australian William Wallace, The Drew Carey Show, and Asian Yoda.

The Steebee Weebee Show
Dumbfoundead on The Steebee Weebee Show
72 minutes
In this episode: Dumbfoundead joins Steve and friends for this special episode of the Steebee Weebee Show. We talk Project Blowed, rap battles, K Town, and a lot more.

Questlove Supreme
Sophia Chang
77 minutes
Sophia Chang tells her story of being an Asian woman working behind-the-scenes in hip-hop, and why she's the "Baddest Bitch In The Room"

Fun with Dumb
Awkwafina - Fun With Dumb
58 minutes

We are so excited to announce that Buzzsprout is now sponsoring our show. If you're looking to become a podcaster, Buzzsprout is the best podcast hosting site out there. Click here to learn more and sign up for an account: https://www.buzzsprout.com/?referrer_id=869632


Want to sponsor one of our upcoming episodes or newsletters? Email us at earbudspodcastcollective@gmail.com.


Find our podcast recommendation archive here: https://www.earbudspodcastcollective.org/podcast-earbuds-recommendations

Need podcast earbud recommendations? We got you on our website's blog: https://www.earbudspodcastcollective.org/earbuds-podcast-collective-blog/podcast-earbuds

This episode was written and produced by Arielle Nissenblatt, who also hosts the show. Special thanks to Daniel Tureck who mixes and masters Feedback with EarBuds. Abby Klionsky edits our newsletter, which can be found at earbudspodcastcollective.org. Thank you to Matthew Swedo for composing our music. Find him and ask him all about your music needs. He's at @matthewswedo on Instagram and www.matthewswedomusic.com online.

You can support us on Patreon! Find out more here: www.patreon.com/earbudspodcastcollective

Follow us on social media:
Twitter: @earbudspodcol
Instagram: @earbudspodcastcollective
Facebook: EarBuds Podcast Collective

If you like...