Work Smart Live Smart with Beverly Beuermann-King
Work Smart Live Smart with Beverly Beuermann-King
EP678 – Family Reunions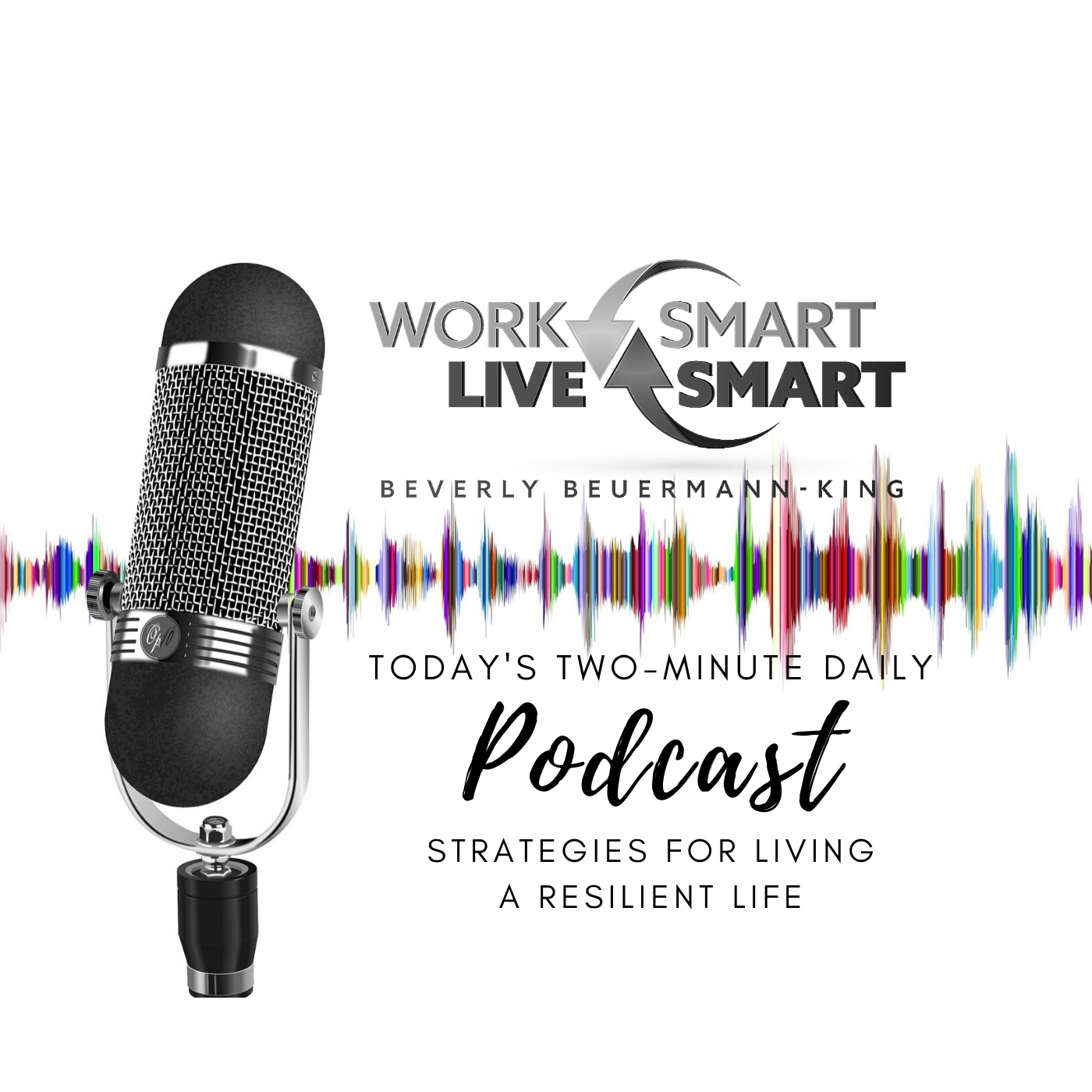 Details
I am missing my family reunion today. Living so far away means that it is tough to make it to this family function. I have some wonderful memories of family reunions. The games that we would play. The prizes that were given out. The laughs that we would have, and the food. The awesome, glorious, delicious potluck that would follow.
So Here are today's Hot Tips For Building Resiliency and Celebrating Family Reunion Month:
Family reunions can be a cherished tradition. But being around your family or going back to the town in which you grew up can stir up implicit memories that can automatically trigger feelings we felt in our past. No matter how mature we feel, memories of our 10 or 15-year-old selves can cause us to act like we did when we were 10 or 15.
If we fail to recognize how we are affected by old emotions and negative early experiences, we run the risk of projecting our past onto our present interactions and relationships.
So all of this is to say that family reunions can be fun and a point of real connection, but be aware that there is the potential for past memories and experiences to interfere with this enjoyment. Being aware of your triggers and emotions is the first step in being present and just enjoying the moment for what it really is…a chance to create a new memory.
If you like today's wellness tips, let me know. You can leave me a review on amazon or through your #alexa app.
Looking for more ways to build your resiliency? Take my free on-line resiliency test at worksmartlivesmart.com under the resources and courses tab.